• Create a new-to-world, accessible, mass-market beauty brand that breaks established category codes.
• Your brand should be a response to some of the issues with which modern, post-demographic consumers identify: gender stereotypes, healthy body image, environmental concerns, or any other issues you feel are relevant to users of beauty products today. 
Consumers of beauty products, of all gender identities, who want a forward-thinking beauty brand that reflects what matters to them most.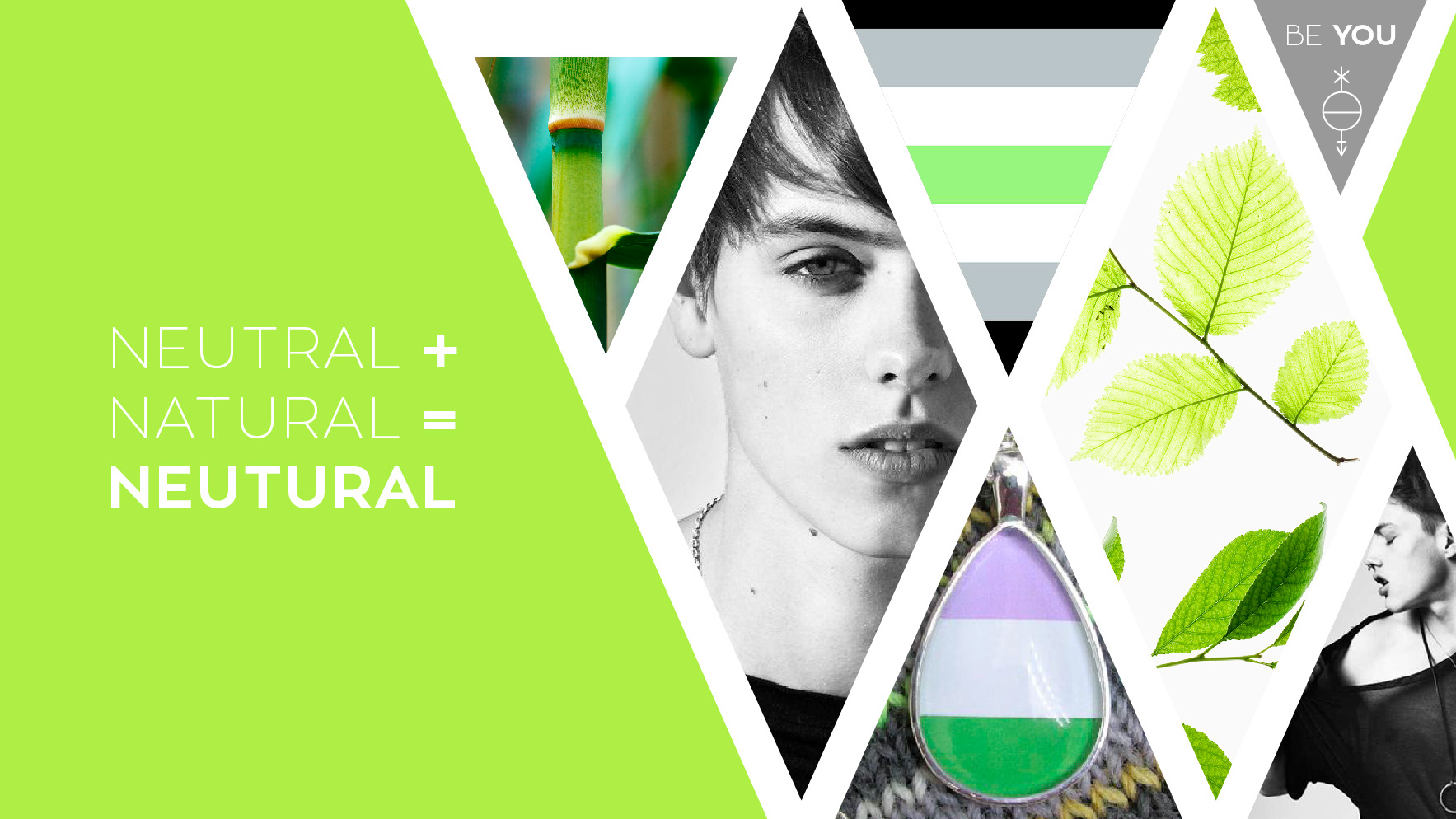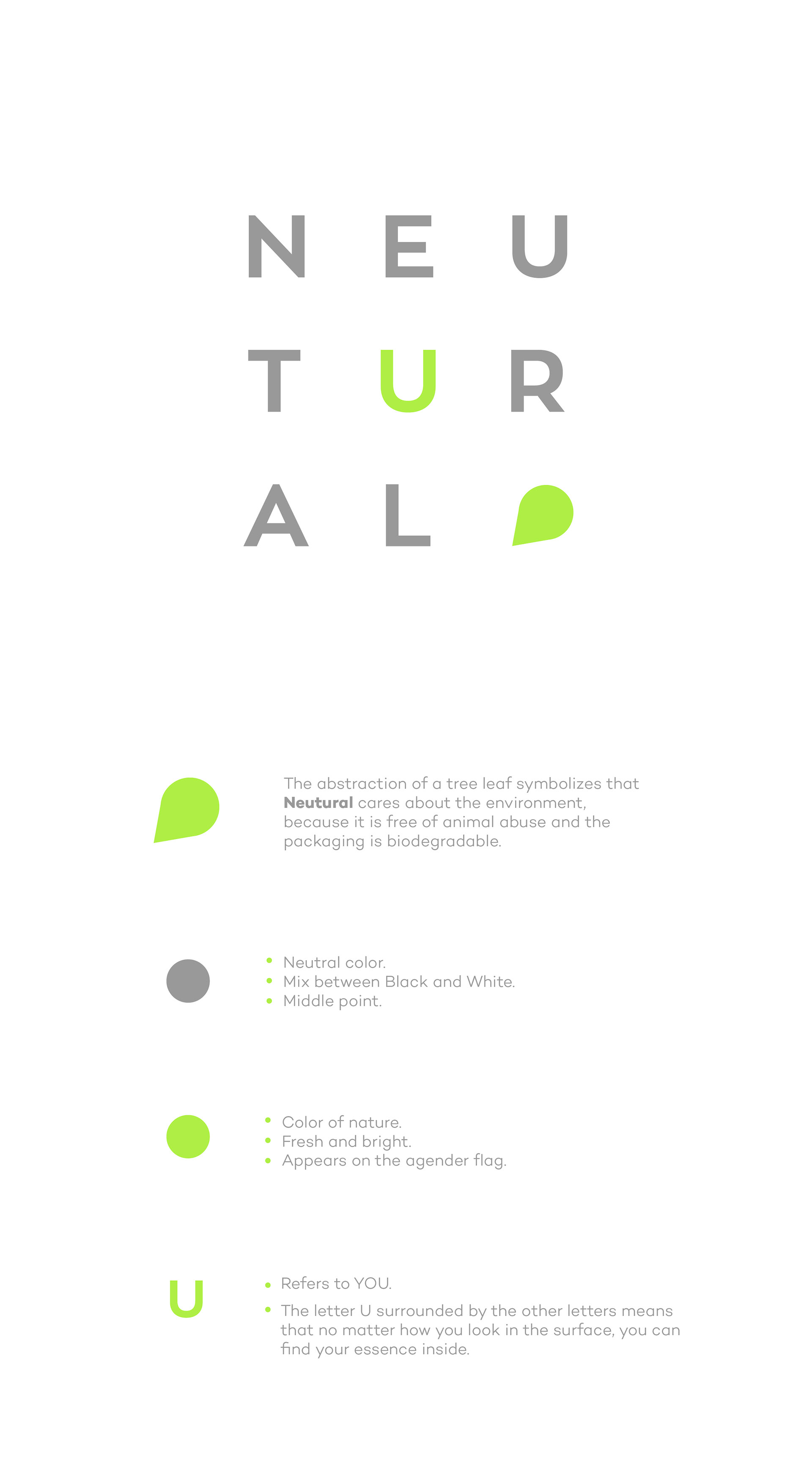 Neutural was planned as a brand that understands people do not want to be discriminated or judged. They want to be free.  
Beauty brands should stop creating unsatisfaction about the way we look and make us become more proud of ourselves.
Those beauty products can also be responsible with the environment, ensuring the protection of animals and promoting health and selfcare instead of appearance.